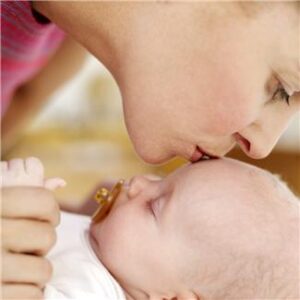 This year brought many exciting changes to True Care, and the ministry's future looks bright!  
Beginning with a change in leadership, we welcomed Jessica Baxter as our new CEO. For the first six months, she learned under Terry Winship, who served for nearly 25 years; Jessica took the helm in July. She is passionate about our mission and has a very hopeful and progressive vision for the future of True Care.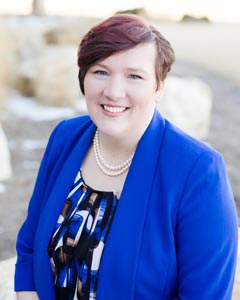 Our vision was positively influenced by the June 24 Supreme Court decision regarding the Dobbs case, resulting in the overturn of Roe v. Wade. Each state now has the freedom to create laws protecting the preborn.         
Many lives were impacted this year through the help of True Care. We began our Blessing Bag ministry, gifting the women who come for their initial visit and their significant others with items such as personal care products, bracelets, stationary, and pens.  Four different churches and many individuals donated generously to make this possible, and we are grateful! So are the women receiving the blessing bags. One patient remarked, "This is so amazing! No one has done anything nice for me like this in a long time." How such a small gesture can make someone's day!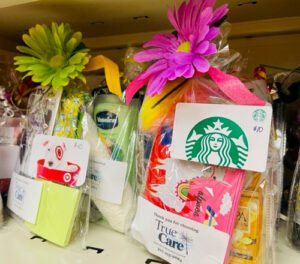 So far this year we've welcomed 220 women through our doors for initial appointments, 200 of whom had a positive pregnancy test.  Of the many abortion-minded women we've seen, 82% made a life-affirming decision. Of the abortion-determined women, 38% chose life for their babies. We rejoice over these numbers! The women are all offered a Gospel presentation, and one patient prayed to receive Christ during her visit! We rejoice over her choosing life not only for her baby, but eternal life for herself!  
Our Baby and Me Program continues to grow as we help new mothers and their families through education, support, and providing practical material items, such as food and furniture. Our Resource Program continues helping women navigate the Medicaid maze as well as assist moms going to college through the Adopt-a-College-Student Program, and families in need of low-cost housing.
The generosity of our community continues to amaze us, and we are so grateful for everyone who supports this ministry.  In January and February, we had our annual Baby Bottle Boomerang with churches in Casper. Douglas and Glenrock congregations participated in May and June.  This event raised $62,000 for our ministry. Other events included our annual June Walk for Life, which raised $84,000 – an amazing result for which we are very grateful!  Our Making a Difference Fundraising Dessert in October had the largest attendance we have seen in recent years. That evening, True Care received $82,000 from faithful, compassionate donors. The financial support shown to us by local churches increased by 20% this year, making 2022 the strongest involvement from congregations in many years.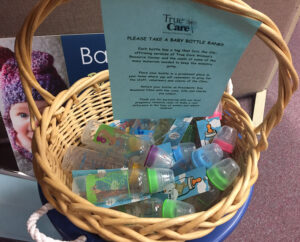 Our hearts soar from the generous support from the Natrona and Converse county communities and churches. Your partnership with us positively impacts women who are experiencing an unplanned pregnancy. You help us give them encouragement, support, resources, and hope, helping them choose life for their babies.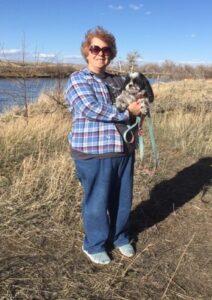 As we approach the New Year with hopeful expectancy of what God will do, we continue to embrace more changes and transitions. Gayle Irwin, who has been with True Care for 13 years as Patient Resources Director, will retire at the end of this month. Her experience as a writer brought patient stories to life, as she crafted blogs, social media posts, and assisted with newsletters.  She worked as a Patient Advocate when needed, meeting with women who felt fearful and hopeless and concerned about their futures. She looks forward to writing more books as an author and articles as a freelance writer, and to helping animal rescue organizations, as well as traveling to visit family, friends, and national parks.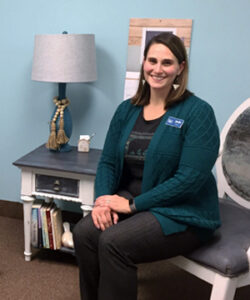 We divided her position into two separate ones. Jennifer Steffenhagen will take on the administrative role as Director of Patient Services (new title), and Amy Altland will serve as the new Communications Specialist. Jenn has served at True Care for 10 years as Patient Advocate. During the past six weeks, she learned from Gayle and will assume her new role completely in January.
Amy is brand new to our staff, working for the past nine years as a professional photographer. She also worked as a pediatric occupational therapist in a neonatal intensive care unit (NICU) and in a school district. She joined the True Care team in late November. She is excited to learn and grow in her new position.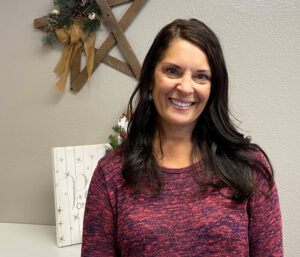 The True Care board and leadership team will begin strategic planning in early 2023. We look forward to where God will lead this ministry as we enter our 36th year in the community. We thank each of you for traveling this journey with us!!