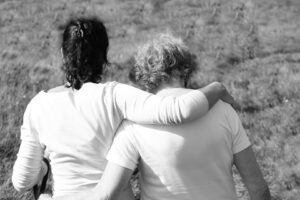 As America awaits the U.S. Supreme Court's decision regarding Dobbs v. Jackson Women's Health Organization, pro-abortion advocates target pro-life organizations, including pregnancy centers, throughout the country.
Centers, including New York's Compass Care, Asheville, N.C's Mountain Area Pregnancy Services, and Next Step Pregnancy Center near Olympia, WA. Madison, WI's Wisconsin Family Action, a faith-based, pro-life organization experienced arson, and graffiti and spray paint were splashed upon several churches, including Mt. Avery Missionary Baptist Church in Mississippi, St. Michael Parish in Olympia, WA, and Catholic churches in Boulder and Fort Collins, CO.
The FBI is said to be investigating these and other incidents.
We at True Care do not expect to be immune to such attacks.
A national group, called Jane's Revenge, appears to have taken root in our country and has claimed responsibility for violence, threats, vandalism, and protests against faith-based groups, including pregnancy centers, and Supreme Court justices. The pro-abortion group calls for a "Night of Rage" if the Supreme Court overturns Roe v. Wade, which is insinuated in a leaked draft court opinion. The violence perpetrated upon churches and pro-life organizations escalated after the leak.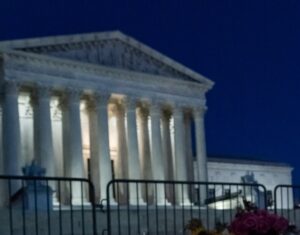 How do we combat these attacks and others planned should the Court send the abortion issue back to the states?
Prayer and preparation.
In a commentary published by Heartbeat International's Pregnancy Help News, True Care staff member Gayle Irwin reminds pro-life individuals and groups to be "battle ready." Put on the armor of God (Ephesians 6:13) and commit to courage, perseverance, and a fighting spirit.
One of True Care's core values is a fighting spirit. As we battle "against the rulers, against the authorities, against the powers of this dark world and against the spiritual forces of evil in the heavenly realms," (Ephesians 6:12), we need the armor of God and a tenacious spirit. God helps us to have courage, perseverance, and a fighting spirit.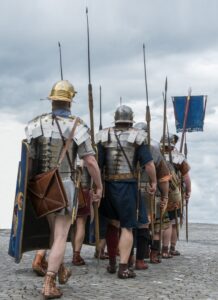 King David knew the value of courage, perseverance, and a fighting spirit; he employed those traits often. He also knew the need for God's strength and help. He wrote in Psalm 54:4, "Surely God is my help; the Lord is the one who sustains me." We are reminded of God's help throughout Scripture, including Psalm 121. "I lift up my eyes to the mountains—where does my help come from?  My help comes from the Lord, the Maker of heaven and earth. He will not let your foot slip—he who watches over you will not slumber…" (verses 1 – 3).
Prayer is also vital, for our daily lives and for tumultuous times like these. No one knows for sure what the final decision of the Supreme Court will be, except for the justices and those who work closely with them. No one knows the next target for Jane's Revenge and other pro-abortion groups. However, God knows both. Nothing surprises him. Therefore, prayer and trust remain our tools and our weapons. Let us not only pray for the safety of pro-life people and facilities, but also pray for those who oppose us. God can and does change hearts. But he also allows people to have free-will. And he does expect us to follow his commands, including to love others.
"But I tell you, love your enemies and pray for those who persecute you," Jesus tells us. Although that's not an easy thing to do, we are also reminded by our Lord, "By this everyone will know that you are my disciples, if you love one another."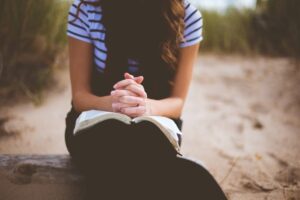 During this summer of uncertainty, we still have hope. God is faithful. As the writer of Hebrews noted, "Let us hold unswervingly to the hope we profess, for he who promised is faithful" (Hebrews 10:23)
Let us never waver in our stand for life, yet always be vigilant, battle ready, and filled with love, praying for those who persecute us … just like Christ.
And the God of all grace, who called you to his eternal glory in Christ, after you have suffered a little while,
will himself restore you and make you strong, firm and steadfast. 1 Peter 5:10