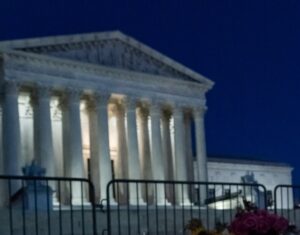 Although the U.S. Supreme Court struck down Roe v. Wade when the majority of justices decided the Dobbs v. Jackson Women's Health Organization case, pregnancy resource centers like True Care are still needed.
According to the U.S. Census Bureau, 23 percent of American children live with a single parent; that number is nearly three times more than other countries around the world. The Census Bureau also reports that the number of kids living with one parent has risen steadily during the past decade.
Additional research from the Pew Research Center indicates a decline in the number of adults either married or living together. According to the organization's data, "roughly four-in-ten adults ages 25 to 54 (38%) were unpartnered – that is, neither married nor living with a partner. This share is up sharply from 29% in 1990." Pew also found that men are more likely than women to not be living with a partner, "which wasn't the case 30 years ago."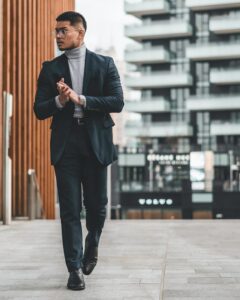 Less marriages and more singleness doesn't mean less sex. Therefore, unplanned pregnancies will still happen, and though many states have passed pro-life laws, others still allow abortions, including Colorado. Most Wyoming women, including those from the Casper and Douglas areas, travel south to obtain abortions. And now that the abortion pill is allowed to be ordered online and delivered directly to women, Wyoming women have done so, and will likely continue that practice, which is quite dangerous.
Because of all these changes, True Care, and pregnancy centers across the nation, are vital.
Reports Show Centers Offer Help and Hope
Two reports issued earlier this summer prove that statement.
Heartbeat International's Life Trends Report shows pregnancy centers experienced nearly 1.4 million client visits in 2021. Whether medical services, pregnancy options consultations, parenting and other classes, abortion healing programs, materials assistance, or other types of services and programs, these touchpoints helped thousands of women, babies, and families. Heartbeat's Abortion Pill Rescue Network helps approximately 150 women start the abortion pill reversal (APR) protocol each month with the help of more than 1,100 health care providers throughout the United States. The report indicates nearly 1,100 babies' lives were saved in 2021 through APR.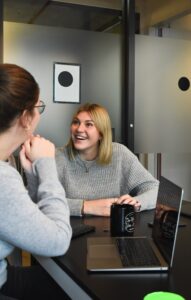 The second report, from the Charlotte Lozier Institute (CLI), reflects the numerous ways community health centers, known as federally qualified health centers (FQHCs), and pregnancy centers assist women and families compared with Planned Parenthood and other abortion clinics. Titled "Women Have Real Choices," the report shows there are 14 FQHCs and pregnancy help centers for every one Planned Parenthood clinic, and that these centers provide a multitude of services. For example, many FQHCs offer well-woman, pre-natal and post-natal care, and many pregnancy centers provide medical services that include pregnancy testing, ultrasound, and STD testing, as well as resources, parenting classes, and materials assistance. These benefits are provided at low or no-cost to patients, whereas 96 percent of Planned Parenthood's services are abortion-driven … and cost hundreds or thousands of dollars. According to the report, "Prenatal care, miscarriage care, and adoption referrals together accounted for less than 4% of Planned Parenthood's pregnancy care services."
CLI also reported that pregnancy centers served approximately two million people in 2019 and provided about $270 million worth of services. and
True Care and our sister centers around the world serve women and families in need, those whose minds believe abortion is their best or only option, and those needing encouragement, confidence, and hope. As Christ-centered ministries, we are the light in someone's darkness, offering services and resources to help them capture a new vision – life for themselves and their unborn and eternal life in Jesus.