The mission of True Care Women's Resource Center is to erase the perceived need for abortion by effectively serving pregnant, at-risk women. Beyond the pregnancy test, ultrasound, STD testing and treatment, and options education, what else does True Care do to accomplish that mission?
Baby & Me and Fathering in 15
Many years previous to moving to our location at 1746 South Poplar Street, we started a parenting program for women. Then called Mommy & Me, we saw the need to mentor first-time mothers. About eight years ago, we changed the name of the program to Baby & Me in an effort to include fathers who were interested in learning more about parenting and the changes their partners undergo during pregnancy as well as what to expect during labor and delivery. In 2018, we implemented an actual fatherhood program in partnership with the National Fatherhood Initiative. That program is known as Fathering in 15 and has grown by leaps and bounds, especially since 2020 when we started offering virtual meetings and evening hours.
Last year alone, 22 young men participated in the program. Additionally, in 2021, our Baby & Me advocates helped 35 women prepare for birth and motherhood.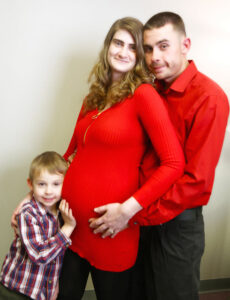 Resource Program
In 2013, True Care implemented a Resource Program in which women can connect with community agencies and other organizations to help meet their needs. Whether that's housing, smoking cessation programs, addiction recovery, or insurance/Medicaid, our Resource Coordinator helps turn women's fears into confidence by walking alongside them and helping them find resources they likely don't know exist … or have difficulty navigating (like Medicaid!)
Since this program began, our Resource Coordinator has enrolled 969 patients and made nearly 7,000 patient contacts. She's completed 1,033 Medicaid applications. More than 730 babies have been born to women who enrolled in the program.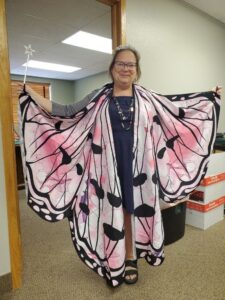 Many women who once saw abortion as their only option chose life after learning about the numerous resources available to them. Fear and the thought of being alone on their journeys prompt them to turn to what our culture views as 'the easy option.' Yet, we know abortion isn't easy. Neither is making an adoption plan. Or parenting. The extra support– whether it's from a True Care Advocate, prenatal education, or the incentive gift received after completing the program, or whether it's enrolling in True Care's Resource Program and finding better living arrangements, obtaining insurance, and receiving help for an addiction– makes continuing a pregnancy less lonely and less fearful. We offer these things to a patient at her initial pregnancy test appointment.
Thank You
When patients return and show off their babies, we rejoice with them and fuss over their little one. Sometimes we're the only ones sharing that joy with them. As an organization, we come alongside these women and build their confidence. And we're able to do that because of your support. So, thank you for being a partner in our work. Our patients and their children directly benefit from your support of this ministry, even beyond the pregnancy test.