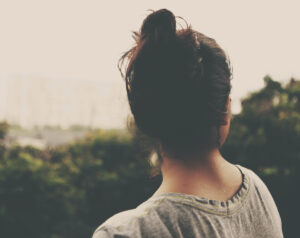 When 34-year-old Hannah came to True Care recently, her intention was to abort.
"I have been a single mother nearly all my life. I have a teenager at home, and I can't start over with a baby, not after all this time," she told her Advocate.
Although she had been with her boyfriend for a while, she learned "he's been cheating," and she had ended the relationship.
"I'd be doing this alone once again," Hannah said.
She also said finances were a primary concern. Although she had a decent-paying job, her insurance deductible was "incredibly high."
The ultrasound revealed Hannah's 9-week-old baby, which made an impression on her. She left our center undecided regarding her pregnancy. In her hand was a list of many resources, including Let Them Live, a national organization that financially helps abortion-determined women, if that's their primary concern.
A week later, we learned Hannah reached out to the organization. She contacted Cheryl, our Resource Coordinator, and she returned to our clinic for another ultrasound. Her now nearly 11-week-old bounced around, and Hannah laughed. She signed a release for a Let Them Live representative to receive her medical records. Another week later, our Cheryl reached out to Hannah and learned the organization offered to assist her with needed finances, and that she planned to continue her pregnancy!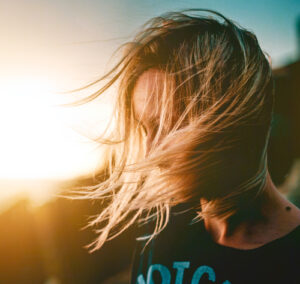 Thankful This Thanksgiving
Hannah is just one of many True Care success stories this year. We are praising the Lord this Thanksgiving for the more than 170 unborn lives saved from abortion so far in 2021 – including six women assessed as abortion-determined (the hard cases) who changed their minds, just like Hannah.
Jessica was a former patient when she came to see us for her third pregnancy earlier this year. She was leaning toward abortion. Her two previous pregnancies proved difficult, and she said the doctor had told her if she became pregnant again, she could be high-risk.
"I'm not sure I want to take chances on my life or health," she told her Advocate. "I have two other kids to think about."
The father of her unborn child was not in the picture, and at the time, Jessica wasn't working. Although she said she didn't believe in abortion, fears about her health and financial concerns caused her to consider it. She wasn't far enough along for an ultrasound, but she returned for a scan a few weeks later. She told her Advocate she decided to continue the pregnancy and that she would either make an adoption plan or parent. Jessica gave birth a few weeks ago to a healthy baby girl, and she plans to parent the child.
Because we offer medical services, because we have a strong resource program, including connections with national organizations willing to help with finances and housing, we can provide women confidence to continue their pregnancies.
But we cannot do this work without you!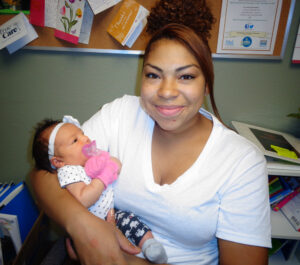 We Need Your Support
True Care has been a pivotal Casper organization for more than 30 years. Young women we helped during those early years are mothers and grandmothers today. We see the fruits of our labor at our fundraisers, including a family who began in those early days with one life decision, and we see those fruits today when women and men come to our parenting classes or meet with our Resource Coordinator.
True Care is a donor-supported ministry. We exist because people like you give. Because we are a medical clinic, we show these potential parents their unborn. Because we are Christ-centered, we also have opportunity to share Christ with them and connect them to Embrace Grace programs at Casper churches. Life for their unborn, and eternal life for them – what an honor to serve in this way!
You can help us continue providing the vital services to women in our community experiencing unplanned pregnancies. #GivingTuesday2021 takes place Tuesday, November 30th – your financial gift to True Care helps ensure our ministry remains viable and available to women searching online for abortion. Our marketing endeavors bring the abortion-minded and determined – the women we most want to see – through our doors, giving us that opportunity to share and showcase life.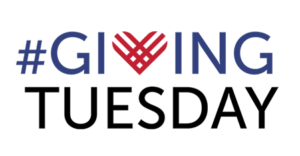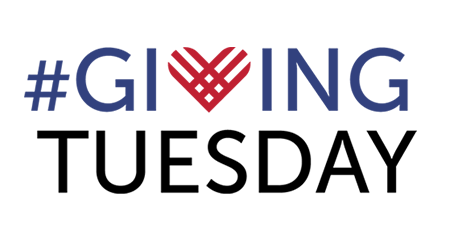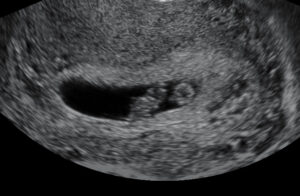 During the past two years, the number of abortion-minded and determined women who contact us and who walk through our doors has increased dramatically. This year alone, more than 54 percent of the women we see fall into those categories. Many are undecided as to the outcome of their pregnancies, and others say they plan to abort. By being here, we at True Care have opportunity to show them their unborn on the ultrasound, to tell them about Christ, and to share with them the numerous resources that can help them carry their pregnancies to term.
Our goal for this year's #GivingTuesday is to raise at least $12,000. Some generous donors have pledged more than $10,000.00 to challenge to others to give on this International Day of Giving.  Please consider giving to True Care on November 30!
Learn more here: https://tcgiving.org/giving-tuesday/