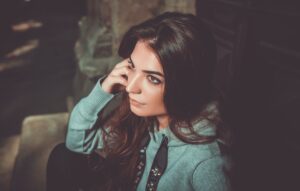 Twenty-one-year-old Alexis recently visited True Care. She told her Advocate after seeing the ultrasound she was "freaked out" about being pregnant. The father of her unborn child abused Alexis emotionally, verbally, and physically. The young woman, homeless, suffered depression and said her former boyfriend also experienced mental illness. He wanted her to abort.
She felt conflicted.
"On one hand, I'd like to keep the baby," she said. "On the other, my life is a mess, and I don't think it's fair to bring a child into that mess; I don't believe I'd be a good parent, especially now."
She said she was undecided about continuing the pregnancy.
In June, we will walk for Alexis and women like her.
A light of hope and empowerment
True Care opened its doors 35 years ago; we were known then as The Caring Center (still our corporate name). We have helped women from our humble beginnings as a materials-oriented resource center, providing diapers, clothing, formula and other items to women in need.
In 2006, we morphed into a medical clinic, offering pregnancy testing, limited obstetrical ultrasound, and STD testing and treatment administered by professionally-trained nurses as well as providing pregnancy options education and parenting classes. We've added to our repertoire since, and now True Care also offers abortion recovery, abortion pill reversal, and a resource program that assists women with Medicaid and finding the community resources they need, such as housing, physicians, and career training programs.
We don't charge our patients for these services, and we want to keep our offerings free of charge. Women are empowered to choose life for their babies and themselves. A Gospel presentation seeks to connect our patients to their Creator, and our Advocates remind these women God loves them and has a purpose for their lives.
When Alexis heard those words from her Advocate, she said, "Thank you – I needed to hear that."
We walk to be a light, empowering women and offering them hope.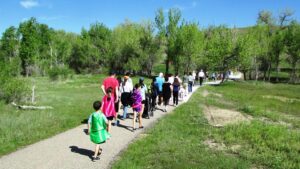 Join us as a sponsored walker!
True Care's annual Heroes Walk for Life takes place Saturday, June 11, starting at 9 a.m. Why is this fundraiser tagged "Heroes Walk for Life?" Because each sponsored walker IS a hero! Your commitment to walk two miles and request friends and family to sponsor your endeavor makes you a hero – a hero for women considering abortion and for their unborn children.
Without your support, without your dedication as a sponsored walker, True Care cannot provide the services and programs or the encouragement and hope these women need. We want to continue erasing the perceived need for abortion in our community – we want to be here for another 35 years (or more!).
You can help us do that. Become a sponsored walker. Ask for pledges.
The time is critical. With an abortion clinic planning to open right here in our community, True Care's presence is needed even more than 35 years ago. We live among a generation that has known about abortion since their early years; they've never known a time when abortion was not provided.
Daily, women walk through our doors who either already plan to abort or who, like Alexis, are conflicted. We welcome them with love and compassion. We welcome them without judgement. Our Advocates and Nurses listen and dig deep to understand their 'why.' Like Alexis, many are homeless; many suffer from mental illness, often untreated; many work low-paying jobs and some work more than one to make ends meet. Some attend college and can't picture how they can continue a pregnancy and their education. Most do not know the potential risks and side effects of abortion. We offer education and services these women will not find elsewhere. We tell them about ALL their options – we give them real choice and real education. We provide real hope.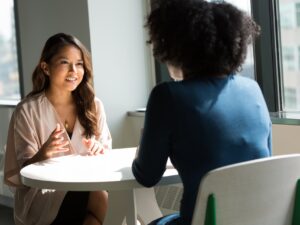 Finding hope and strength
Kathy found that hope. The 34-year-old already had three children, including two pre-teens. She told her Advocate the father of her unborn child became abusive when she told him she suspected the pregnancy. She said, "I really don't want to have an abortion, but I don't know how I'll raise four kids on my own. He and I aren't together, and it scares me to think of my kids not having a father or father-figure, and then to add a fourth child – I just don't see how I can do it all alone, financially or emotionally."
When Kathy saw her seven-week-old unborn on the ultrasound screen, she began to cry. Afterward, she confessed to the Advocate, "I had an abortion appointment scheduled. I can't go through with it."
"I'm glad I came to True Care," Kathy said. "I felt fearful when I first came in. Now I feel hopeful and excited. Thank you for all you've done to help me."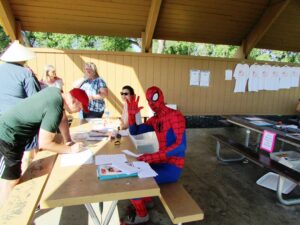 Join us
Be a hero and walk for life! For moms, babies, dads, and families.
Learn how to be a sponsored walker by visiting our website: https://tcgiving.org/walk-for-life/
Can't walk on June 11th? No problem – pick a day and time that's convenient for you! Gather your sponsors (they are heroes, too, by the way!), and enjoy God's beautiful creation when you Walk for Life in 2022!