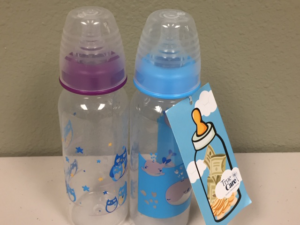 You may find them at church. You may see one sitting on a friend's kitchen counter or in their car. You may find a couple of them in your parents' living room. Baby bottles crop up in Casper during this time of year, used as a fundraiser for True Care.
How much is a baby bottle worth?
A home pregnancy test can cost a woman $1 to $30, depending on the brand she purchases and the store where she buys it.
An ultrasound often costs $200 to $500, depending on the doctor.
STD testing costs vary, depending upon the location of the test (likely at least $30), and if positive, treatment also adds to one's medical bill.
Counseling prices range from $25 to $250 per session, contingent upon if one goes to a business like the Healing Place where sliding fee scales are enabled or to a licensed counselor in private practice.
Many women hesitate receiving prenatal care because they don't have insurance. Applying for Medicaid is often like traveling through a corn maze – taking the wrong path, maneuvering around obstacles, and coming to dead ends.
Parenting classes hosted at hospitals and through various agencies can cost $50 or more per session, depending on who is hosting the classes.
An abortion costs $300 or more, subject to the type of procedure and if complications arise.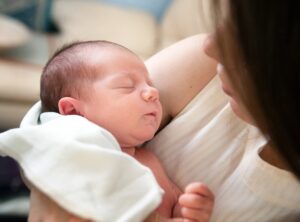 We Help Women Traverse the Path of Pregnancy
True Care helps navigate all of these aspects for women who experience an unplanned pregnancy.
We provide pregnancy testing, ultrasound for those who are pregnant, and STD testing and treatment. We give women educational information on abortion (but we don't refer for abortion) and the potential risks and side effects; we also provide educational brochures on a woman's other two options: adoption and parenting. We offer parenting programs and also classes on adoption should a woman be interested in further exploring that option. We have a Resource Coordinator who helps women apply for Medicaid; she also can help them with housing possibilities, job searches, addiction treatment, food and materials assistance, and other resources and referrals. Our Advocates provide listening ears and Godly guidance to the women who come through our doors as well as an introduction to Jesus.
How much does all this cost our patients? NOTHING!
Those baby bottles you see at your church, in your friend's car, or on the kitchen counter of your parents' home help True Care serve women in our area in many ways, answering their questions and turning their fears into confidence. Those bottles filled with change, some dollar bills, and an occasional check allow us to keep our services free to our patients.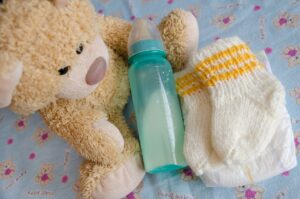 Grab a Bottle and Fill It!
We hope you will participate in this year's Baby Bottle Boomerang Fundraiser, which goes through Sunday, February 14, 2021. Valentine's Day – so appropriate! We love the women whom we see, we love their unborn, and we share God's love with them. By filling a baby bottle (or more than one!) these next several weeks, you, too, are showing love to our patients and their unborn children.
How much is a baby bottle worth? We think it's priceless!
If you haven't received a baby bottle yet this year, pick one up at True Care. There is a large, black container filled with empty baby bottles near the Poplar Street entrance of our building.