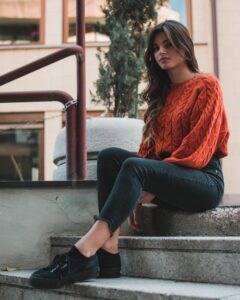 Nineteen-year-old "Paula" planned to abort when she came into our center recently.
"I'm too young, and I don't want to be pregnant," she told her Advocate.
She believed her boyfriend would support whatever decision she made, and she said she wouldn't tell her family.
After a positive pregnancy test, Paula was given an ultrasound. As the nurse explained what they were seeing – her 6-week-old on the screen with a heartbeat – Paula's expression seemed to soften, and her eyes light up. She asked the Nurse several questions, seeming surprised to learn the heart of her unborn was already beating. She accepted the ultrasound images the Nurse provided, and when she met again with her Advocate and was asked how she felt about the ultrasound, our young patient said with a smile, "I'm excited! That was so neat! I didn't realize we'd see a heartbeat!"
Her Advocate explained all of Paula's pregnancy options, and when she provided brochures on abortion, adoption, and parenting, Paula only took the parenting pamphlet.
"I don't need or want the others," the young woman said. "I'm going to parent."
Paula isn't the only abortion-determined patient we've seen this year, but she is among several who have changed their minds and decided to carry-to-term.
2020
The year 2020 will likely go down in history as one of the most challenging of our generation. Yet, through the struggle and uncertainty, one truth remains: God is still in control. He is sovereign, and He is faithful.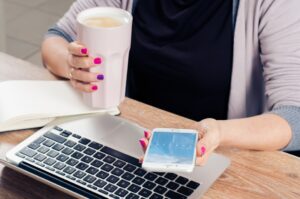 True Care's doors remained open, except for one week in March when a staff member thought she and her child had contracted the virus. We took that time to evaluate – how do we remain open amid a world-wide pandemic? How do we try to keep our patients, our staff, and our volunteers as safe as possible? We pondered, we planned, and we implemented. Here are some of the things we accomplished this year, thanks to the expertise of our staff, the guidance from the Holy Spirit, and the support of our friends:
Implemented telehealth. This allows a patient the opportunity to speak with one of our nurses before coming in to the center, helping us to determine if she is experiencing an unplanned pregnancy and is at risk for abortion.
Thoroughly clean the center after each patient. This takes a little extra time, but the women who come into the center are assured we care about their safety, as well as the safety of our staff.
Saw more abortion-minded patients. Overall, we are seeing more of the harder cases: those women who are undecided or seem set on having an abortion. We've become their first stop before heading to an abortion clinic, and we have opportunity to help them see the truth and make a different choice – as with our recent patient, "Paula."
Experienced more engaged fathers because of Zoom. Our Fathering in 15 Program, as well as our Baby & Me Program went online this year, and we've seen more honesty and openness with the dads. They also appear more concerned about the mothers of their children, and seem more interested in learning what they are learning.
Helped our patients with extra needs. We've provided grocery gift cards for those who've lost their jobs, material items, like baby clothes, blankets, and diapers, and during this Christmas season, we intend to bless some of our most-struggling patients with additional gift cards so they and their families can have presents under the tree and food on the table.
Saw lives saved! More than 170 unborn lives have been saved from abortion thus far because True Care is in this community, and three women we know of chose eternal life for themselves by giving their lives to Christ!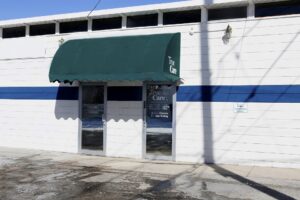 Moving into a New Year
These types of activities aren't possible without you! Despite the downturn in Casper's economy, our donors, including new ones, have stepped forward this year, helping us to keep the doors open and to provide our usual, as well as additional, services to our patients. We are grateful!
As 2020 closes, we continue to seek your support. As trends indicate in the pregnancy help ministry world, we expect to see more abortion-minded women seek us out next year. We need to be here for them. Will you consider a year-end gift to True Care so we can continue being the first call and the first stop a woman experiencing an unplanned pregnancy makes? Help us reach more 'Paulas' through our marketing campaigns, have her 'meet' our Nurse via telehealth, and bring her into the center to see her unborn on the ultrasound.
To make a year-end gift, please go Here.
God bless you and your family with a beautiful and joy-filled Christmas!