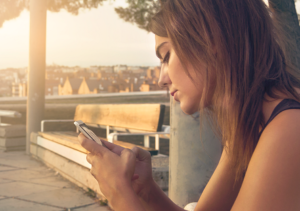 Women contact our Scheduling Line looking for the abortion pill, including a 26-year-old married woman with four other children. "I just can't do this pregnancy thing again – I already have a young one in arms," she said.
Medication/chemical abortions, using the drugs mifepristone (Mifeprex) and misoprostol, account for nearly 40 percent of all abortions performed in the United States. According to the CDC (Centers for Disease Control), most women abort before 10 weeks gestation. Some countries like the United Kingdom allowed women to receive abortion pills by mail without meeting with a doctor. Such a move was attempted in America, however, the FDA and Trump Administration kept the restrictions in place – the first pill must be dispensed in person by a physician. However, a judge sought to overturn the ruling, and the American College of Obstetricians and Gynecologists (ACOG) sued the FDA over the requirement.
Change of Course
Just this week, everything changed. The FDA under the Biden Administration pivoted its course and plans to allow women to obtain the abortion pill by mail without seeing a doctor. The move is supposedly temporary, using the on-going COVID pandemic as an excuse.
An article from ABC News notes, "The FDA's acting head, Dr. Janet Woodcock, said an agency review of recent studies 'do not appear to show increases in serious safety concerns,' when women take the pill without first visiting a health facility and discussing the drug's potential risks, including internal bleeding."
Another article quotes a statement from the ACOG: 'By halting enforcement of the in-person dispensing requirement during the COVID-19 pandemic, the FDA is recognizing and responding to the available evidence – which has clearly and definitively demonstrated that the in-person dispensing requirement for mifepristone is unnecessary and restrictive…'

Other studies and articles differ from the ACOG and FDA positions.
Last year, during the height of the pandemic, the United Kingdom began allowing 'pills by post,' where women could receive abortion pills either by mail or pick up at an abortion facility without seeing a doctor. Many experienced trauma because they were more than 10 weeks along or because of other medical situations. Lack of oversight because of no doctor visit allowed one woman to take the pills at 28 weeks. Data gathered by the organization Care for Women indicates approximately 75,000 DIY abortions took place in the UK during 2020, that nearly 12,000 were incomplete, which meant hospital intervention, almost 3,600 women required surgery, and that more than 260 ambulance calls were placed after an at-home abortion. Even a high percentage of doctors in the UK expressed concern about the 'pills by post' program.
However, none of this appears to matter to those at the helm of the FDA today.
On the Front Line
As our country and state prepare for increased access to abortion pills because of this new ruling, True Care needs to remain on the front lines. We need to be here when women call, or search online, to obtain the abortion pill. We need to be the place they come to first, their place of education and possible transformation, where they learn about the potential risks and side effects of a medical abortion, and where they find out exactly how far along they are.
These abortion-minded and determined women also learn about Abortion Pill Reversal, that it's possible to reverse the effects of taking the first abortion pill. More than 2,000 unborn lives have been saved during the last decade thanks to this ground-breaking progesterone procedure, which is offered at our center.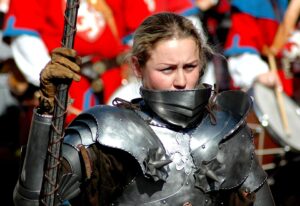 Join the Battle!
Join us in this battle for the health, lives, and souls of women and the unborn! In light of this turn-around by the FDA, True Care needs to have a major online presence. Women search the internet for information on the abortion pill and how to obtain it. They need to know we are here and that we provide free services, important services, and that we provide vital information they need to know before obtaining and swallowing those pills.
Pray for us and the women we serve. Donate to our ever-increasing online marketing budget. Tell the women you know who are experiencing unplanned pregnancies they should contact True Care for a free appointment. Life is a battle; pro-life is a war.
Help equip us to fight in whatever way God leads you.
Just What Is The Abortion Pill?
Learn more about this ever-increasing method of abortion here: https://www.mayoclinic.org/tests-procedures/medical-abortion/about/pac-20394687