"I am the way, the truth, and the life…" – Jesus, John 14:6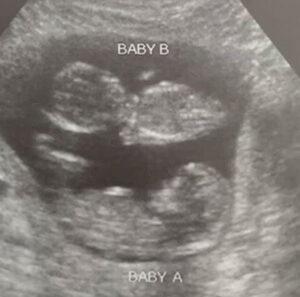 Twenty-one-year-old Laura said she was undecided as to the outcome of her pregnancy. The young woman suffered heavily from anxiety. She took medication and was seeing a psychologist. Unemployed and in a new relationship, she told her Advocate she felt "overwhelmed and shocked" about being pregnant.
"I'm not sure I'd be a good mom because of my problems," she said. "I can't even hold down a job although I'd like to work. I haven't told anyone yet I might be pregnant because I'm not sure what I'm going to do."
The ultrasound image revealed six-week-old twins. Tears rolled down our young patient's face as she said, "Now I really don't know what to do!"
Like Laura, 19-year-old Piper was undecided regarding the outcome of her pregnancy when she visited True Care.
"I'm not sure the relationship I'm in will continue," she told her Advocate. "We haven't been together that long, and he drinks way too much. I don't think I'm ready to be a mom yet, especially a single mom – the whole idea scares me."
True Care exists for women like Piper and Laura. We educate them on all their options, provide in-house and community resource referrals, and offer them the medical services they need in order to answer three important questions that will enable them to make a truly informed decision about the outcome of their pregnancies: am I really pregnant, how far along am I, and do I have a sexually transmitted disease which could impact my future health? We also introduce our patients to Jesus.
Laura and Piper chose to continue their pregnancies. They enrolled in our Resource and Baby & Me Programs, and Piper participates in Embrace Grace at a local church.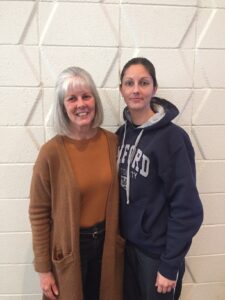 Embracing Grace – Another Church Steps Forward
Judy Schenk and her daughter Katie Gitthens launched Embrace Grace at their Casper church, Grace Reformed Church, for this first time earlier this year.
"I appreciate the way Embrace Grace cares for the moms," Katie recently said. "It's not just about the babies, it's about the women. I love being able to come alongside them."
"We all have a desire for these women to know it's okay, that they're going to be okay, and to know they've got people to help them," Judy said.
"The church is super supportive," Katie added. "They pray every Sunday during worship for the girls and for us."
Through the Embrace Grace program, as well as through the services and programs offered at True Care, our community and True Care extend grace, love, and truth to the women served. We follow in Jesus' footsteps, offering life-saving words and actions to help our patients discover those treasures.

You Help Us Extend Grace and Life to Women
As our friends, partners, and supporters, you help True Care provide that discovery to our patients. We recently raised enough money during a special campaign to buy a new ultrasound machine; it will arrive this spring. We broke a record during this year's Baby Bottle Boomerang, thanks to your generosity. The new baby clothing drive we recently conducted was an overwhelming success! And as we gear up for this summer's Walk for Life, whether you walk on the actual day (June 5) or on a different day, you will be part of helping more women at risk for abortion discover those gifts of grace, truth, and life.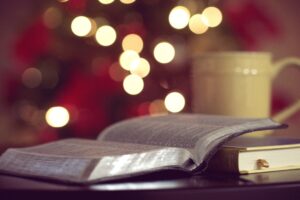 The Holy Week of Easter is upon us. John 1:14 says, "The Word became flesh and made his dwelling among us. We have seen his glory, the glory of the one and only Son, who came from the Father, full of grace and truth." May we meditate on this verse and challenge ourselves to be part of God's plan for humanity – savoring life and looking toward eternal life. Jesus was crucified and died, but he didn't stay in the tomb; on that glorious third day, He rose again, defeating sin, death, and Satan.
And when that enemy attacks, as he does and will, let us remember our Savior and sing like Johnathan and Melissa of Bethel Music, "I raise a hallelujah in the presence of my enemy!"
The thief comes only to steal and kill and destroy;
I have come that they may have life and have it to the full. – Jesus, John 10:10